**Merry Christmas EVENT from Maypharm**
🎄EVENT period: December 21st ~ December 28! 🎄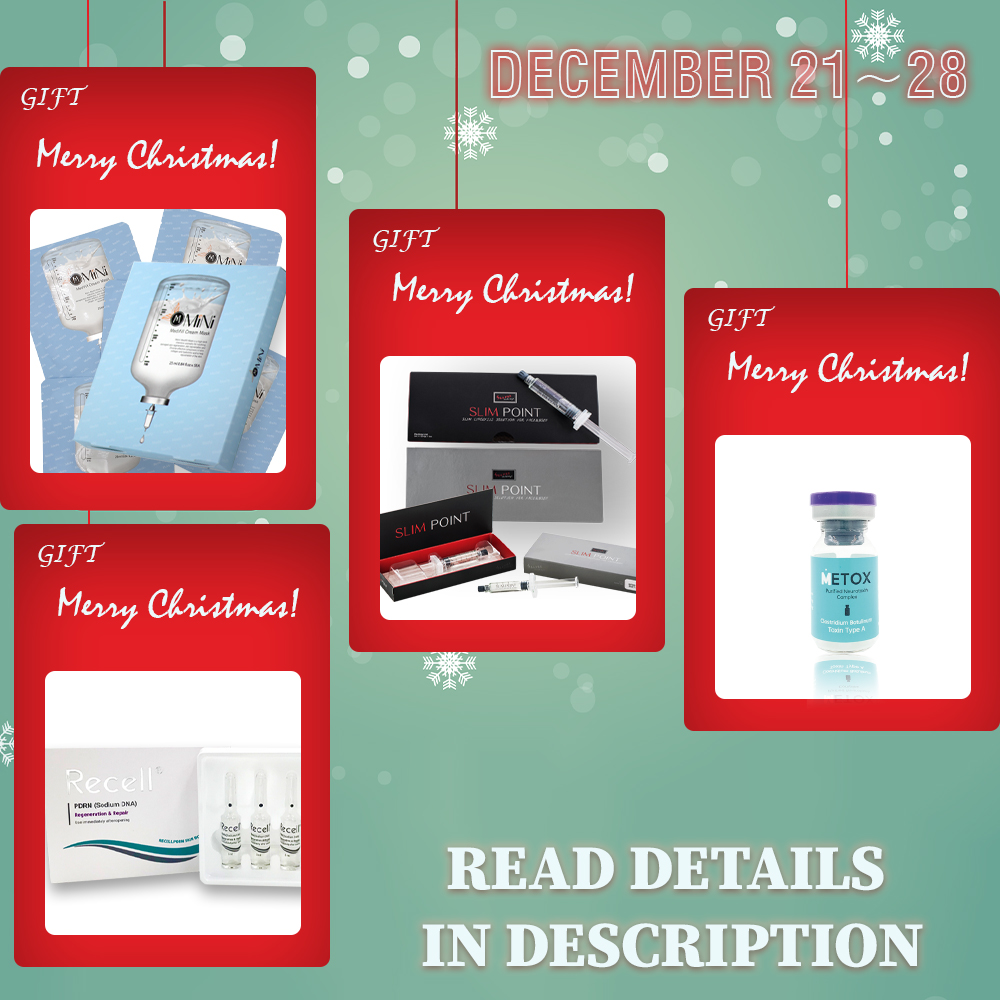 Make an order in Maypharm and get some GIFTS!
1. Over $100 *GIFT* Meini Cream Mask Pack 1 box (5ea)
2. Over $500 *GIFT* Metox 100Units (1 vial)
3. Over $1000 *GIFT* Metox 100Units (1 vial) + Meini Cream Mask Pack 2 packs (10ea)
4. Over $3000 *GIFT* Metox 100Units (1 vial) + Recell PDRN 2 box (10vials)
5. Over $5000 *GIFT* Slim Point Face (5 mL) 3 pcs
6. Over $10,000 *GIFT* Slim Point Face (5 mL) 3 pcs + Metox 100Units (1 vial)
**Delivery cost is NOT included in order cost**
🎄Slim point Face (5ml)
The best solution for better shape for face and neck.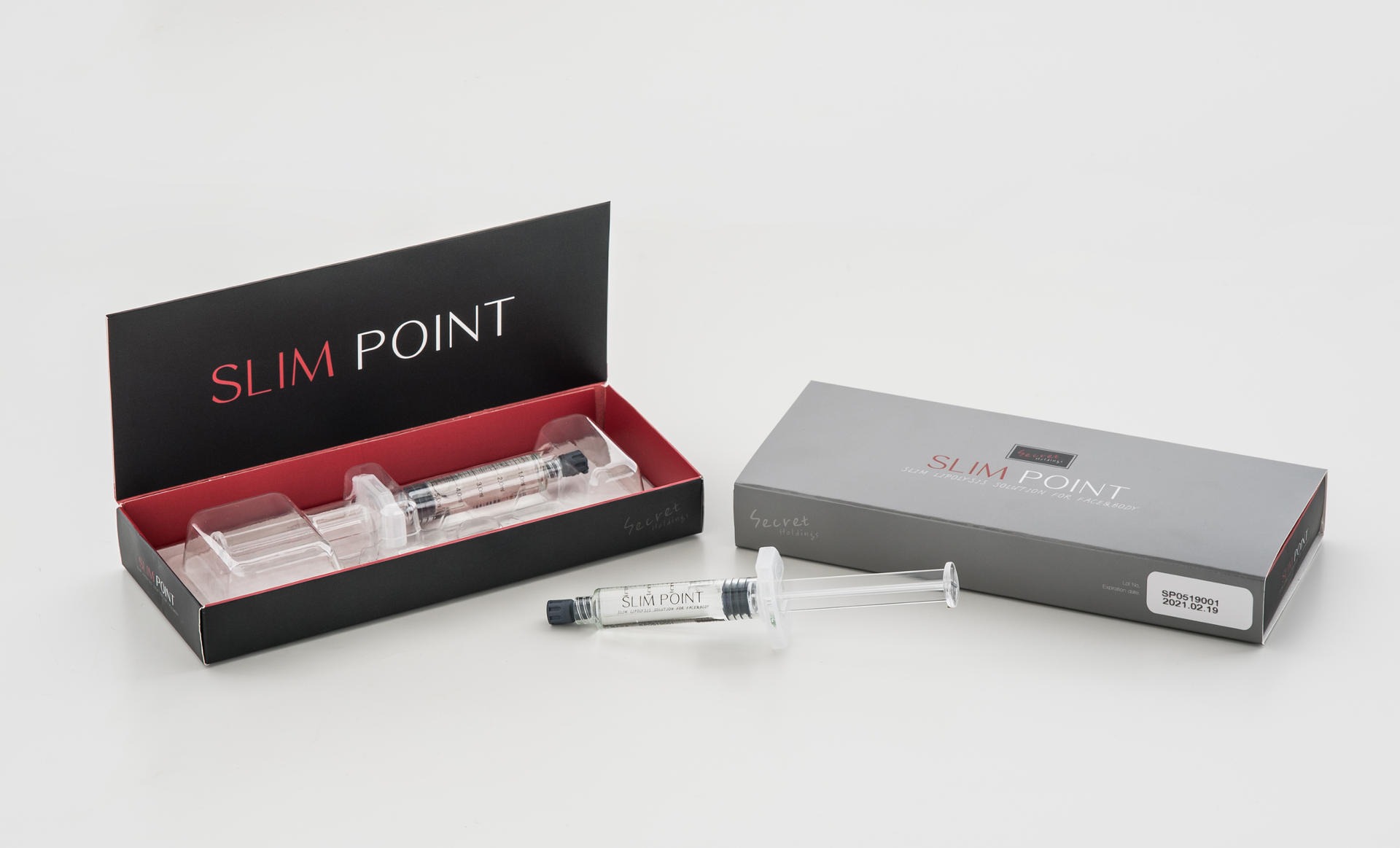 Slim point Face (5ml) Maypharm

Made in Korea
Made by Maypharm

High Concentrated Premium Lipolysis Solution

High lipolysis metabolism!
Fast Realease!

Bromelain:
- effect of lipolysis
- inflammation and wound healing
- reducing edema and pain

Lecithin:
- stimulation of lipase activity
- fat cell wall degradation (detergent action)
- dissolving bad cholesterol in the blood, preventing unnecessary accumulation of fat

Best Solution for shaping your best parts of face ♡
🎄METOX 100 units
Made by Maypharm 2020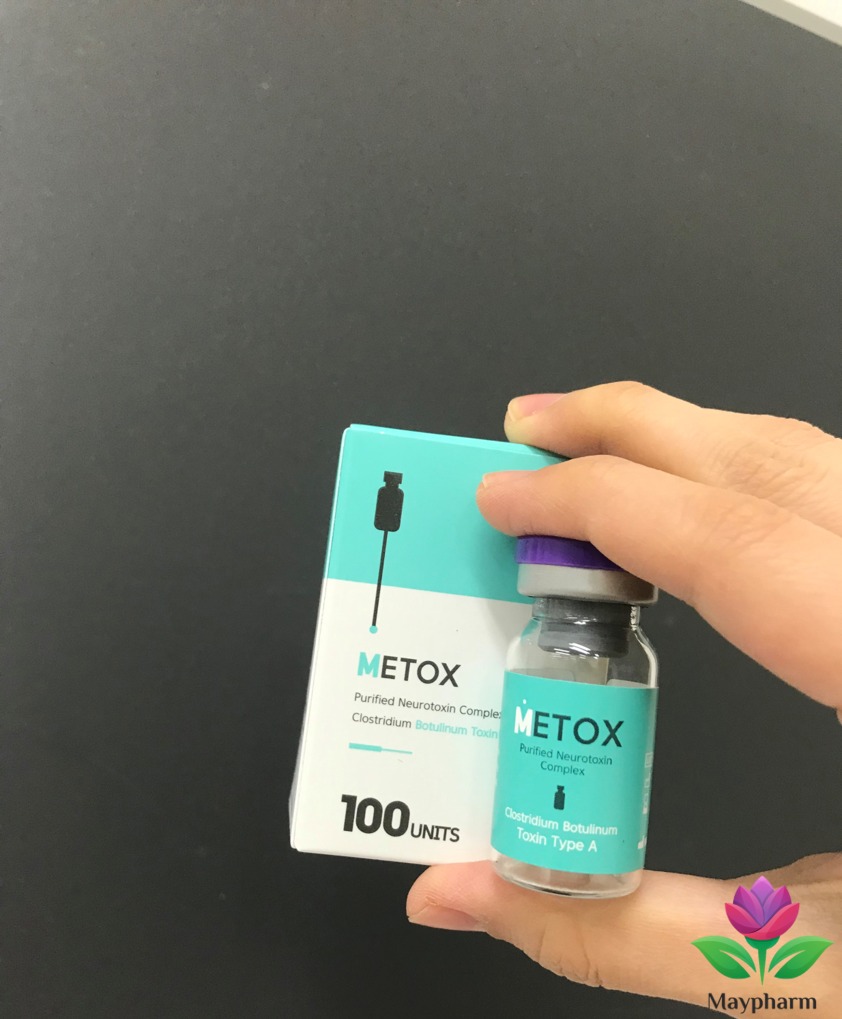 METOX. MAYPHARM
Clostridium Botulinum Toxin T A
Purified Neurotoxin Complex
Additional ingredient: human serum albumin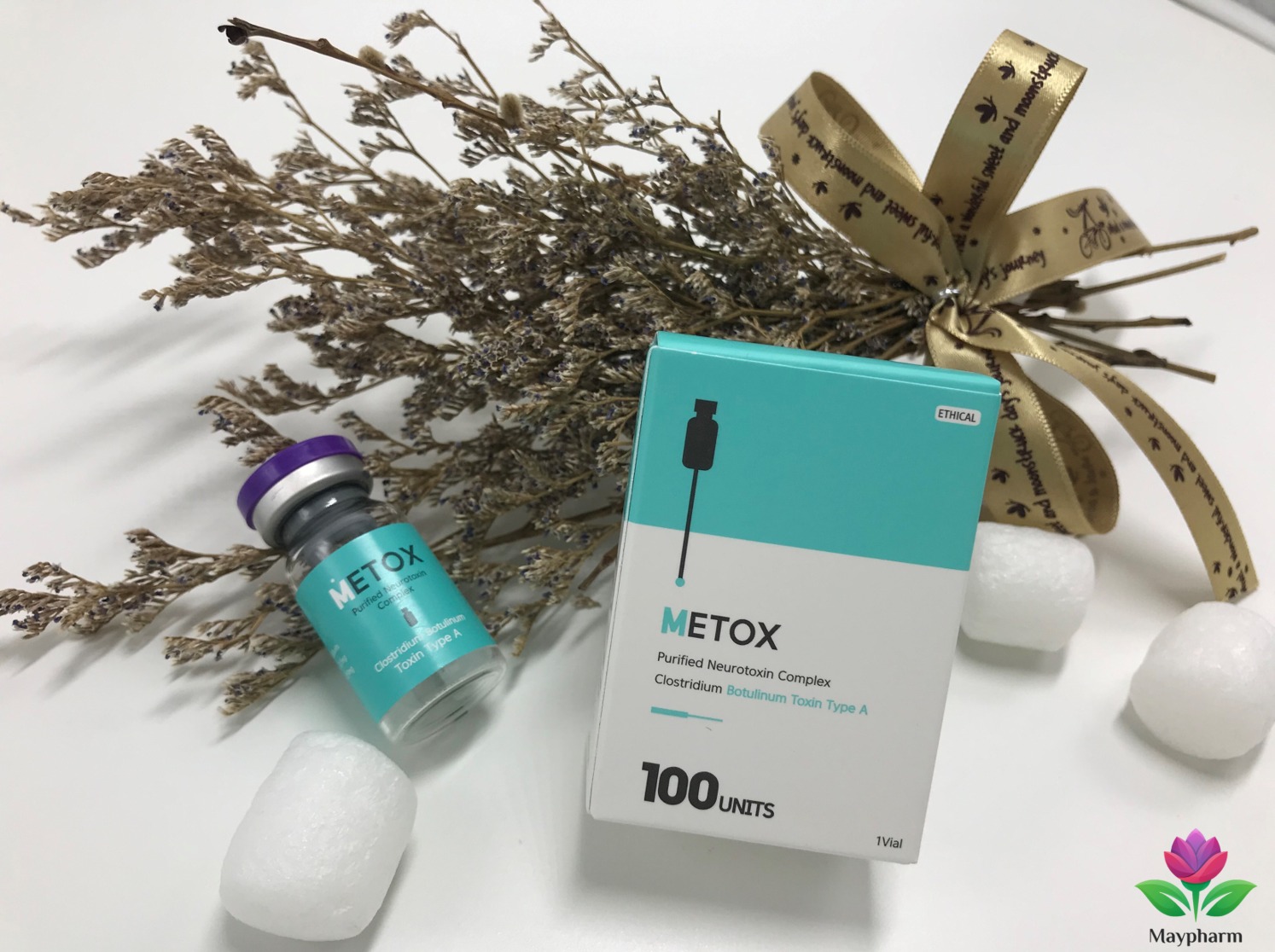 ME TOX. MAY PHARM
ME TOX is an ideal treatment for smoothing all types of wrinkles which are the results of normal facial movements.
Me Tox works by blocking nerve impulses to the muscles, causing them to relax.
After Metox treatment, your expressions soften and the dynamic wrinkles are greatly reduced.
Metox brings a fast, pain free, and minimally invasive way to complete enhance your appearance and self-confdence.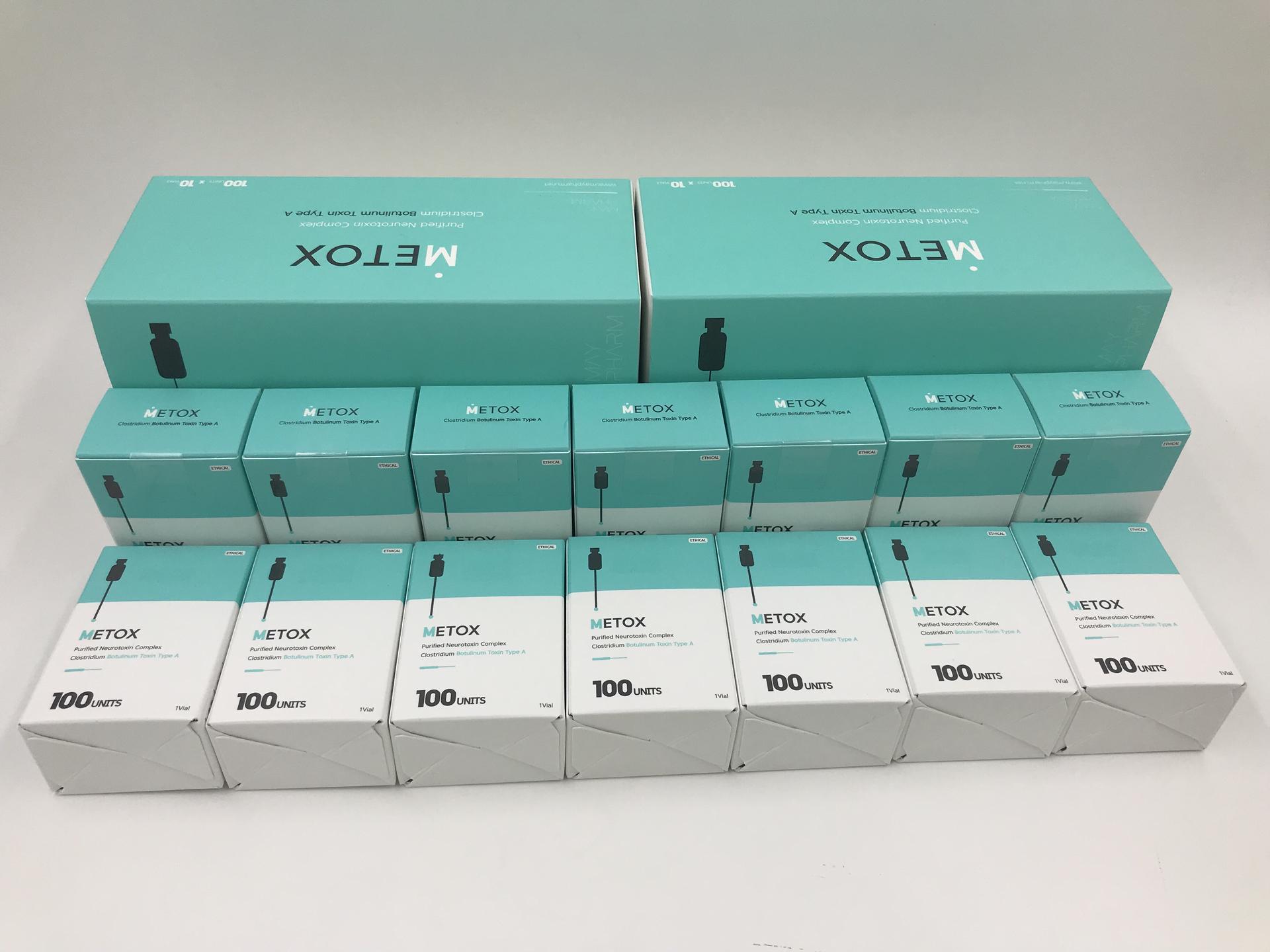 METOX. MAYPHARM
Appliance: Temporary improvement of moderate to severe wrinkles lines (glabellar lines) in adult patients
Effect: a temporary reduction in muscle activity
For medical and aesthetic use.
Storage: refrigeration 2-8C
🎄Meini Mask (1 box 5ea)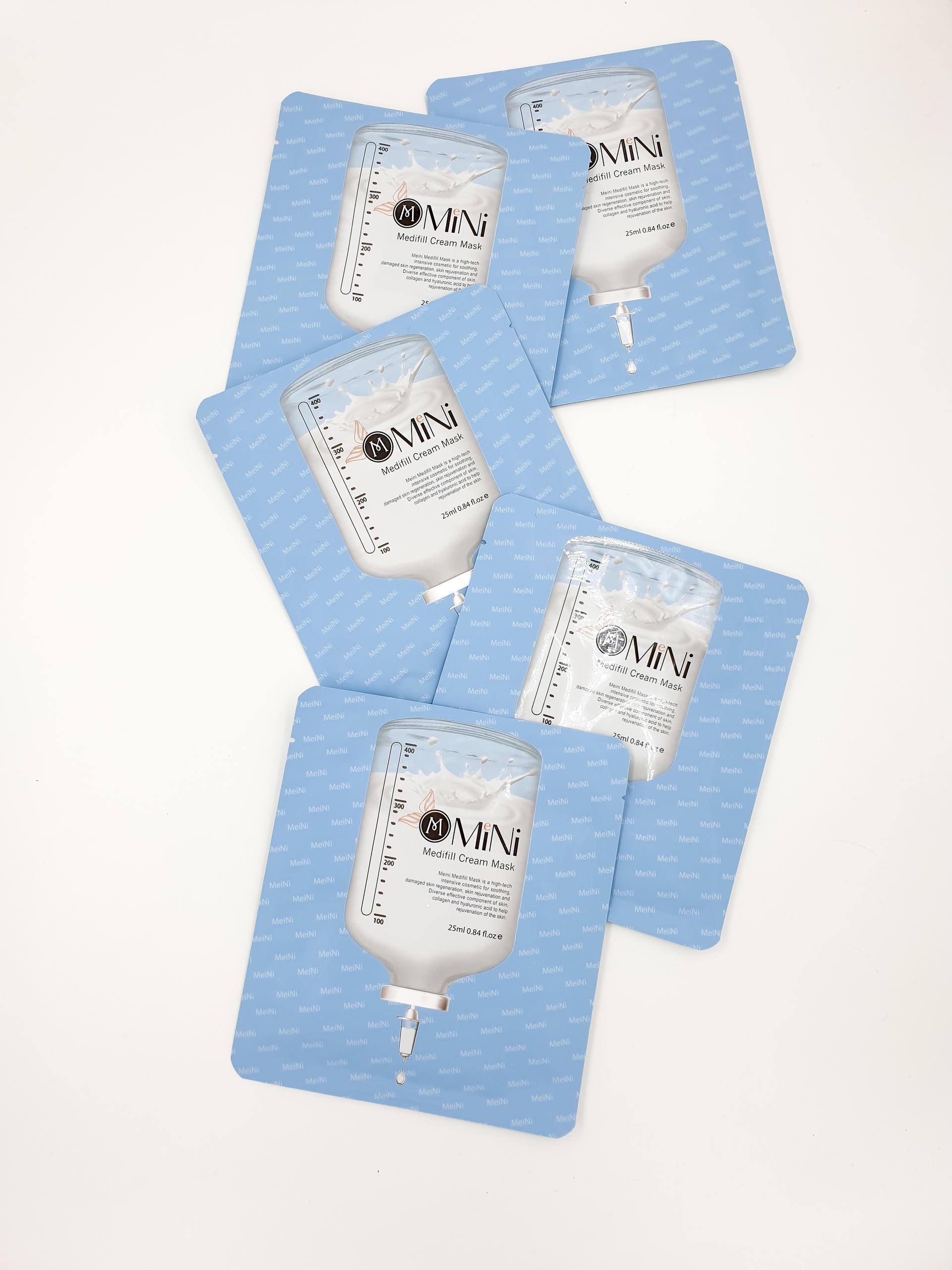 Medifill Meini Cream Mask Pack 5ea. Maypharm
Made in Korea
Made by Maypharm
The MEDIFILL Cream Mask is made of Cellulose Mask.
* 100% cellulose fabric can increase skin adhesion,
* Close to the surface of the face to provide the essence of the skin,
* Maximize the effect of the mask.
1. Moisturizes the skin
2. Not only gives the skin moisture and elasticity, but also generally improves the metabolism of skin cells, thereby restoring skin tissue
3. Slows down the aging process. Gives the skin the necessary hydration and nutrition, narrows wrinkles, gives the skin a natural glow.
4. Taken together, with regular use of Meini cream masks, the skin becomes more elastic, the upper layer of skin is less at risk.
🎄Recell PDRN
Regeneration and repair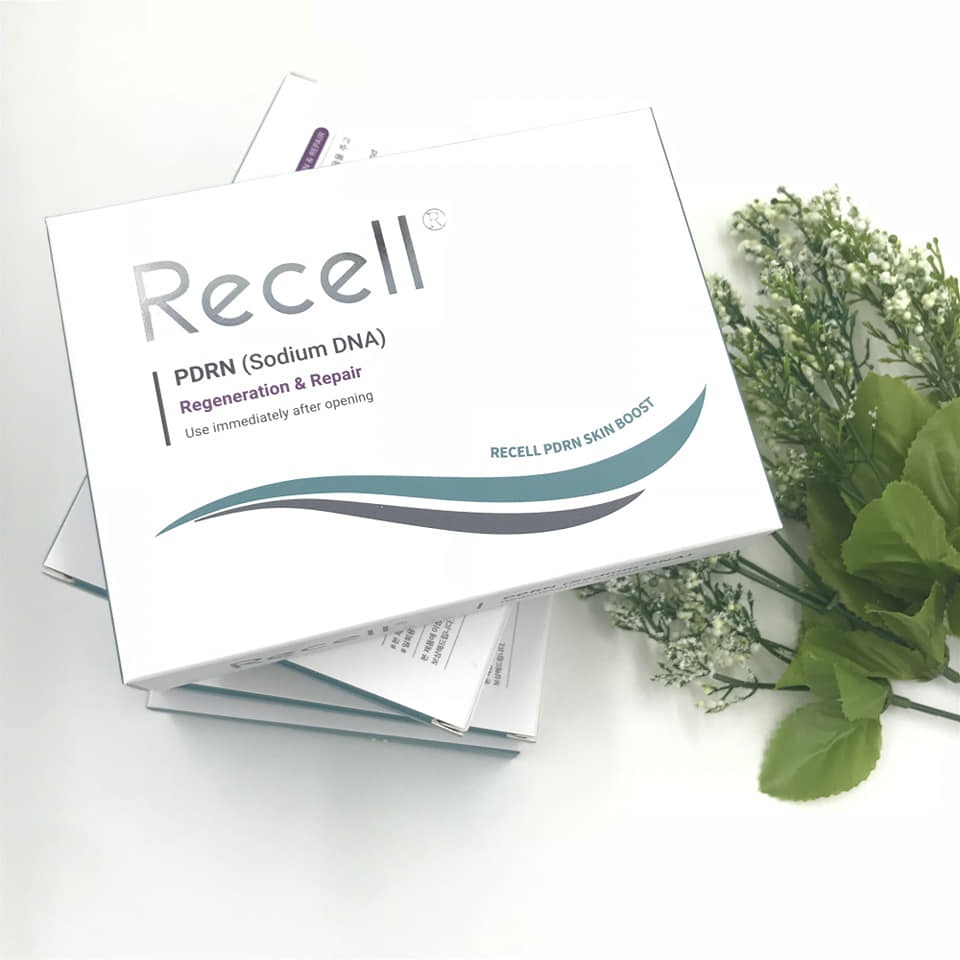 Recell PDRN Skin Boost. Maypharm
Made in Korea
Made by Maypharm
Recell PDRN Skin Booster
Composition:
PDRN polynucleotides
Application area:
Face, body
Packaging:
5 vials of 3 ml
Description:
Contains a substance that prevents inflammation and promotes tissue regeneration.
It has a fast and excellent effect.
Extremely safe and reliable to use.
Has a low molecular weight.
@maypharm_korea #maypharm #slimpoint #metoofill #metoohealer #recell #sedyfill #cindera #meinimask #metox #christmas #christmasevent #presrntsfree #freegift
#metox #me tox #metoxtoxin #metoxinmaypharm #maypharmtoxin #may pharm toxin #maypharm metox #maypharm me tox #maypharm
#maypharmmetox #maypharmtox #koreanmetox #metox100unit #koreantoxin #metoxmebeautiful